In one of my Blogs The #1 Condo Amenity, we discussed the TTC Subway as the most sought amenity for investors and home buyers.
Increases in population growth significantly impact our daily commute. In Toronto, the added pressure and reliance on our public transportation network has increased the desirability to own, rent, live along the Subway line. And as a result of the higher demand, property values have skyrocketed.
With limited land opportunities to build along the Subway Line, potential sites that are within walking distance to the subway station gets investors and home buyers excited. Now, imagine a site that can offer not only immediate subway access, but Go Train and access to the Finch West LRT. Sites of this caliber offering Go Train, Subway and LRT access don't often come up.
Sheppard West Subway
A subway station on Line 1 Yonge–University in Toronto, Ontario, Canada. The station, which is located at the southeast corner of Sheppard Avenue West–Allen Road intersection, opened in 1996 in what was then the City of North York, and the large commuter parking lot, accessible via Allen Road and Sheppard Avenue, opened in July 2005.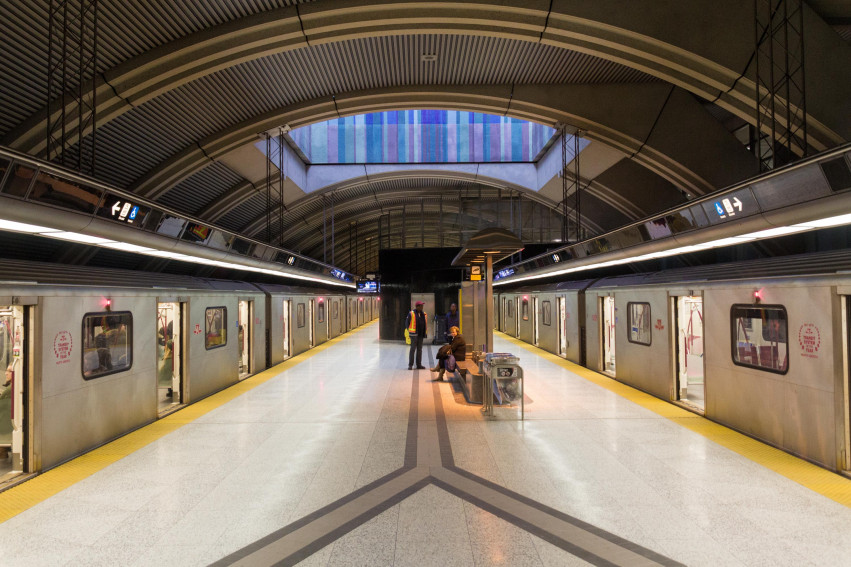 Downsview GO Station
GO Train service began on December 30, 2017. Downsview Park station is a fully integrated multi-modal transit facility serving both transit lines. Fun Fact: There is ONLY 1 STOP TO UNION STATION.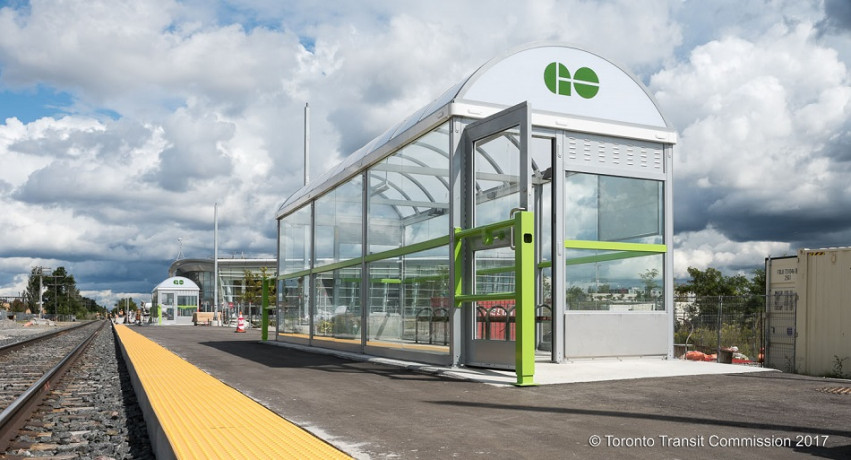 Finch West LRT
The Finch West LRT will expand 11 kilometres and include 18 new stations and stops connecting Northwest Toronto to the TTC, GO Miway, York Region Transit (YRT) and Züm transit services. Students and residents will greatly benefit from the connections to York Region and Peel Region. The project will be completed in 2023.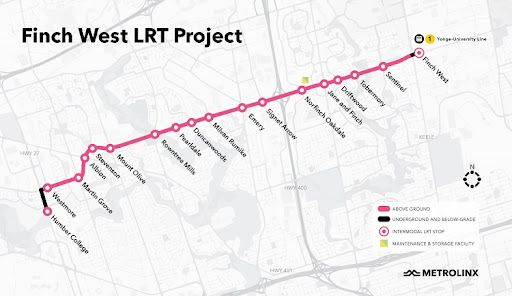 THE FUTURE IS DOWNSVIEW
Building transit-oriented communities has always been top of mind for the government. The ability to place more affordable housing and jobs near transit stations reduce traffic congestion (greenhouse gas emission) and increases transit ridership which is a win-win. It opens up an array of opportunities to build vibrant, higher density, mixed-used communities that benefits all which is the opportunity knocking at door at Downsview.
The Northcrest (Bombardier) Lands is 520-acres of land of which 370 acres is currently housing the Bombardier Aerospace and will be soon available for massive mixed-use redevelopment once Bombardier ceases its operations in 2023. This is fertile ground with endless opportunities from residential intensification, employment, retail and everything in between. To put things into perspective the magnitude of a 370 acre site, let's take a quick look at another urban redevelopment, Canary Wharf in London, England. It is a 97-acre that houses a working population of 120,000 individuals across 16 million square feet of office, retail and leisure space. Although this is not small to any extent, this is just 1/5th the fraction of Downsview.
Hackman Capital Partners, a California-based entertainment production real estate firm with billions in holdings is one of the first of many firms that plans to establish a studio complex with more than one million square feet of production and support space, promising to bring thousands of new jobs to the area.
With immediate access to public transportation including Sheppard Station, Downsview Go , and access to Highway 401, it is just a matter of time before other established firms also turn eyes to the area for commercial opportunities. Downsview is not only attractive to employers but developers as wherever there are jobs, there is demand for housing . Neighbouring sub-set communities like the Allen Revitalization, Yorkdale Revitalization, Wilson heights Revitalization , Downsview park, Sheppard-chesswood Revitalization and Keele Street Revitalization are other nearby redevelopments which some are already underway and make up a 1,000 acres of redevelopment. This will bring to the area over 42,000 residents, 12 Million Square feet of employment, and representing more than 25,000 new jobs over the next few years to come.
This sort of regional growth and major redevelopment, breed new development opportunities that open the door for investors and homebuyers to buy properties at the ground-level and benefit from the changes taking place. The main differentiator with Downsview that has caught the attention of top Builders is the combination of its access to the Finch West LRT, Downsview Go and Sheppard Subway station.
Check out one of the Newest Condo Launches🚀hitting the market that will be part of the GTA's Largest Master-Planned Community.
Register below for Floorplans + Pricing.
WestLiine
Steps to Sheppard West Subway Station. WestLine Condos by CentreCourt Developments enjoys a Transit Score of 90 and is also close to Yorkdale Subway Station, Sheppard West Subway Station, Downsview GO Transit, Allen Road, and the 401 nearby. Located in the Wilson Heights neighbourhood, WestLine is a few stops away to the Finch West LRT expansion, Toronto-York Spadina Subway Extension, pushing the site closer to a perfect score. Launching Soon. Register for Floorplans + Pricing.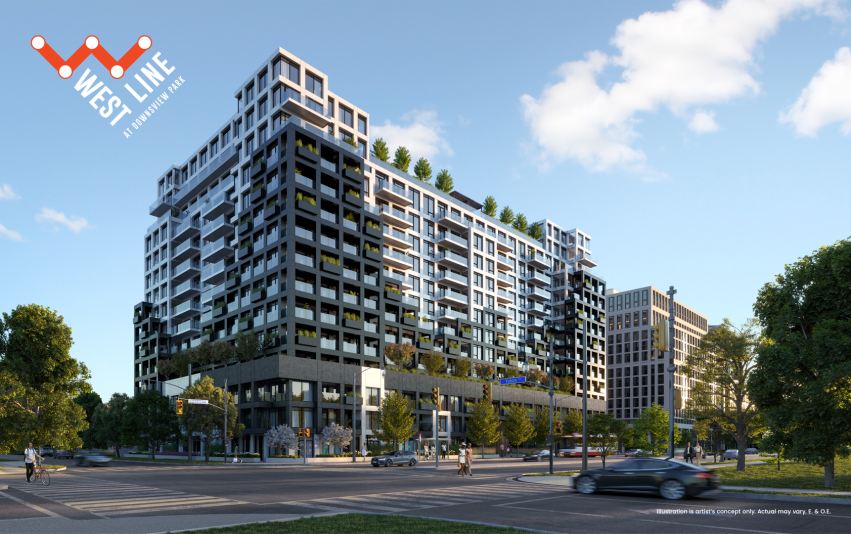 Coming Soon!
We are currently meeting with clients to secure suites for WestLine Condos. If you're interested in receiving floor plans & pricing, register below.
Send me details