Predictions: What To Expect In 2021
Without a shadow of a doubt, 2020 was unpredictable. At this time last year, experts predicted a strong housing market, low unemployment rates, economic growth, and low mortgage rates. We all know what happened next: COVID-19. Though there was an initial pause for homebuyers in mid-March to mid-April, as would-be sellers decided what to do next and some homeowners opting to refinance instead of list their home after rates hit new lows, the housing market ended up even hotter than ever. Demand outpaced inventory, particularly in the low rise markets, leading to higher prices in nearly every community across the Greater Toronto Area.
While 2020 was a lesson in expecting the unexpected, the housing market has adapted to the "new normal." The trends we've seen over the past year, along with increasing certainty regarding the availability of a COVID-19 vaccine, provides data points for making predictions for the 2021 housing market. Here's what you can expect to see, whether you are buying or selling your home in 2021:
Aggressive Immigration Policies
Immigration is an essential component of economic growth, the labour market, and population growth. Immigration also serves as the long-term fundamental support for real estate development. It has been disrupted by COVID-19 and so, the federal government has announced ambitious immigration targets of 401,000 new immigrants to Canada in 2021, 411,000 in 2022, and 421,000 in 2023, respectively in an attempt to offset the fall in immigration. The goal is to help with the recovery of COVID-19 by driving housing demand, countering the aging demographics, and restoring consumer confidence. Since almost 50% of immigrants entering Canada come to Ontario and 1/3 of all come to Toronto, we can expect the most activity in the city.
Record Low-Interest Rates
As a response to the economic toll, the federal government has not only cut interest rates to all-time lows but more importantly, intends to hold rates into 2023. This enables purchasers a rare opportunity to benefit from 1) ultra-low borrowing costs, 2) larger accessible loans, 3) short-term rate fluctuations. This opens a window of opportunity for those purchasers that are in a position to purchase and have been sitting on the sidelines to now capitalize on the favourable conditions.
Vaccination Timelines (adoption of a vaccine for COVID-19)
The supply and adoption of vaccines will be fundamental to minimize the spread of Covid 19, save lives, and reopening the economy. As more people are vaccinated, restrictions ease, schools reopen, and consumer confidence restores, we can expect to see a glimmer of normalcy return. Although it won't be overnight, a successful vaccine will allow those people to move around with ease and will help the re-opening of businesses that were hit the hardest.
Growing Gap between Low Rise and Condos
The low-rise market which consists of single-family homes experienced the largest year-over-year sales growth as a direct result of prospective buyers seeking larger, more efficient living spaces to accommodate their work-from-home lifestyle and children e-learning. Demand for single-family homes outpaced supply, resulting in fierce competition amongst buyers, leading to double-digit price increases. This growth in demand has elevated prices to a whole new level that continues to price first-time buyers out of the Single-family Housing Market. As affordability becomes a major concern for homeownership, many purchasers will seek opportunities in the condo market.
Home values (and prices) will continue to rise— for the time being
According to TREB, 95, 151 sales were reported through TRREB's MLS System-up by 8.4 percent compared to 2019. This included a historic high for the month of December, with 7,180 sales, a year-over-year increase of 64.5 percent. The average selling price reached a record of $929,699-up by 13.5 percent compared to 2019 with Single-family Markets playing the largest contributor to this growth.
Anyone who put off buying in 2020 for Spring 2021 will see demand increase as vaccinations are widely adopted, and restrictions ease returning us to a new norm. Although the Condo Market was more balanced compared to previous years, allowing buyers to benefit from lower selling prices, this may be a short-lived phenomenon. As the price gap between Single-family Markets (semis, detached, and townhomes) and Condos continue to expand, many will see Condos as the only alternative to homeownership.
The resumption of population growth both from immigration and the return of non-permanent residents, " will lead to an increase in demand for condominium apartments in the ownership and rental markets," said Jason Mercer, TRREB Chief Market Analyst.
Key Takeaways:
✔Aggressive Immigration policies will drive housing demand and assist with restoring economic growth
✔Condos will make an aggressive come back as the price gap increases between low-rise markets and condos
✔Double-digit price increases in the single-family segment will price out many first time buyers in 2021
✔Record-low borrowing costs facilitate real estate investing
✔Despite an unprecedented year due to Covid-19 and uncertainty in the economy, Greater Toronto Realtors, reported over 95,0000 homes sold in 2020, - the third-best result on record
Interested in learning more? Let's chat! Feel free to call me, Giancarlo Morales, at 416-882-8048 or email me at [email protected].
P.S. If you want to check out one of the most anticipated Condo Launches 🚀 to hit the market in early 2021 with impeccable Transit Scores and Connectivity, check out the link below.
Register below for Floorplans + Pricing.
8 Wellesley
Located on the northwest corner of Yonge Street and Wellesley Street West, 8 Wellesley Residences is a new condominium coming soon to a vibrant, sought-after neighbourhood in downtown Toronto. This development by CentreCourt and BAZIS is situated on one of the last developable sites on the city's renowned Yonge Street, and is surrounded by shops, cafes, & much more. Coming Soon! Register for Floorplans + Pricing.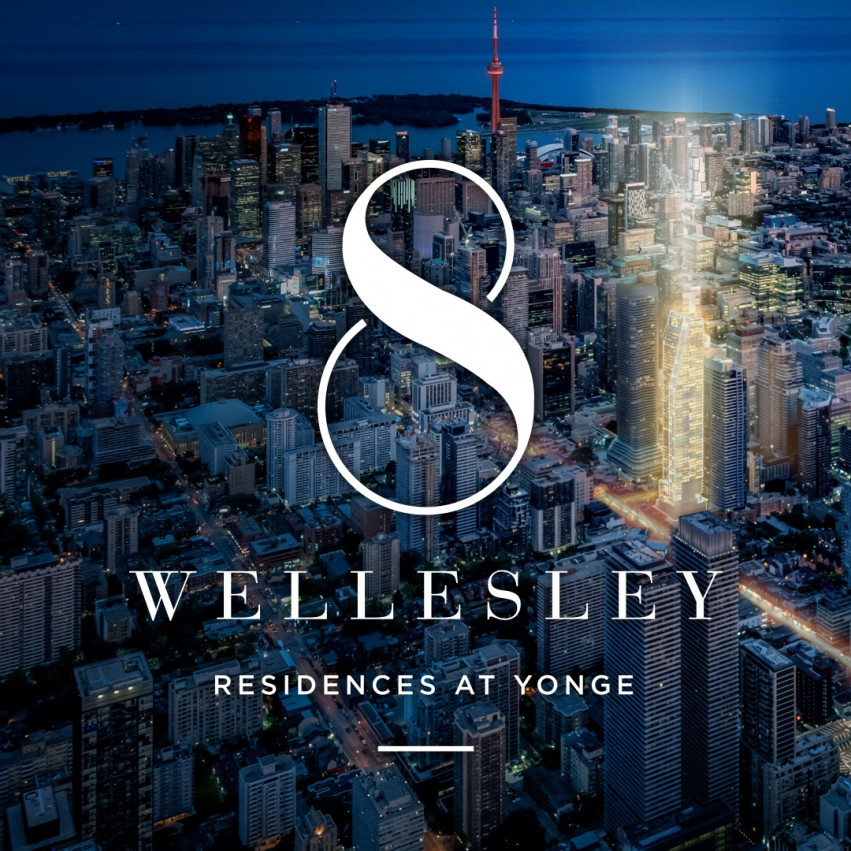 Location! Great Opportunity To Own The Unit W/Parking In The Heart Of Downtown Toronto! Bright 2Bedroom Unit W/Amazing Sw View & Functional Layout. Open Concept Living/Dining, Cecconi-Simone Designed Modern Kitchen W/Centre Island. Laminated Floor Throughout.Steps Away From Yonge Street, Toronto's Financial Core, Ryerson University, George Brown College, Eaton Centre, Ttc, St Michael's Hospital, St Lawrence Market & Full Of Entertainments, Restaurants, Shops!
Bright And Spacious Unit At A Famous Cinema Tower, Located In Toronto's Entertainment District. 9Ft. Ceilings Hardwood Floor Throughout, Den Could Be Used As The Second Bedroom, 2 Full Washroom, Gorgeous Kitchen, Quartz Counter Top, Ceramic Backsplash, 692 Sqf+99 Sqf Of Balcony, Terrace Lounge, Barbecue Area, Sauna, Gym, Party Room, Basket Ball Court, Guest Suite, 24 Hr Security, Visitors Parking. Close To The Best Restaurants And All Other Amenities, Ttc


Ice Condos Located In The Center Of Downtown! This Bright And Functional Suite Features Brand New Hardwood Floors Throughout, New Benjamin Moore Professional Paint, Designer Kitchen With S/S Appliances & Granite Counter Tops. Bright 9Ft Floor-To-Ceiling Windows Facing Stunning City, Cn Tower & Lake Views From All Rooms. Connected Directly To The Path, Maple Leaf Mall, Longos Grocery Store, Union Station, Scotiabank Arena, Financial & Entertainment Districts
Register Today!
For your Exclusive Access to receive floor plans & pricing, register below for Upcoming Projects in 2021!
Send me details