Extending Toronto's Downtown Core To The East
From industrial warehouses to motel strips, Parklawn and lakeshore, Liberty Village, and the Distillery District all share similar pasts. They were all once underserved pockets of Toronto that were ripe for major revitalization and intensification. These neighbourhoods called for a transformation that would breed new opportunities that would open the door for investors, and homebuyers to buy properties at the ground level.
Whether you are an investor or end-user, if you could turn back time, you'd probably wish you could have invested in these neighbourhoods before they became what they are today, correct? Just like you wish you could have purchased amazon or google stock 15 years ago before it took off.
When investing in any asset class whether it is real estate, stocks, or a business, it is all about the right timing and identifying early leading indicators that signal growth opportunities.
What if I told you that I have identified the biggest opportunity to invest in the new extension of Toronto's Downtown core, "the East Core" today! An opportunity to invest at the ground level and see your investment appreciate as the area regenerates. Let's start by understanding the downtown core and the "east core". If we were to draw a map and divide Yonge, west of Yonge to University and Bloor to Front Street we'd end up with the Financial District, Discovery District, Entertainment District, and Tech District, the economic engine of Toronto. "The East core" would naturally be east of Yonge to Jarvis and Bloor to Front. Both the "east core" and the downtown core, offer the most valuable element in any piece of real estate in which is location. They are both equal distance to major institutions such as Universities, Transit, and Employment, yet the "east core" offers one exceptional advantage over the downtown core and that is affordability. Affordability is the #1 deciding factor when people search for real estate. Price point means everything. Developers are no different. They are also price-sensitive to the land acquisition and development costs. With costs rising and issues with land scarcity in the core, developers must seek development opportunities to the east of the downtown core where it is still affordable and the city is investing in the growth through revitalization plans.
In recent years the "East Core" has attracted and benefited from major investments in education, finance, technology, and health sciences, all of which have helped to drive exceptional regional growth. With instant access to transit and government improvements such as with the Ontario Line, established employment nodes, and the city's many attractions and amenities, developers are turning their eyes to the east and following the smart money.
Google
With limited land in the downtown core to build, we are starting to see major institutions, developers and employers turn eyes to the east core for growth opportunities. For example, Google is opening a new 400,000 Sq. Ft downtown office which is currently under construction at 65 King East. This new office will create massive employment opportunities for its' nearby residents. Check out the feature by Urban Toronto- Click Here For Full Article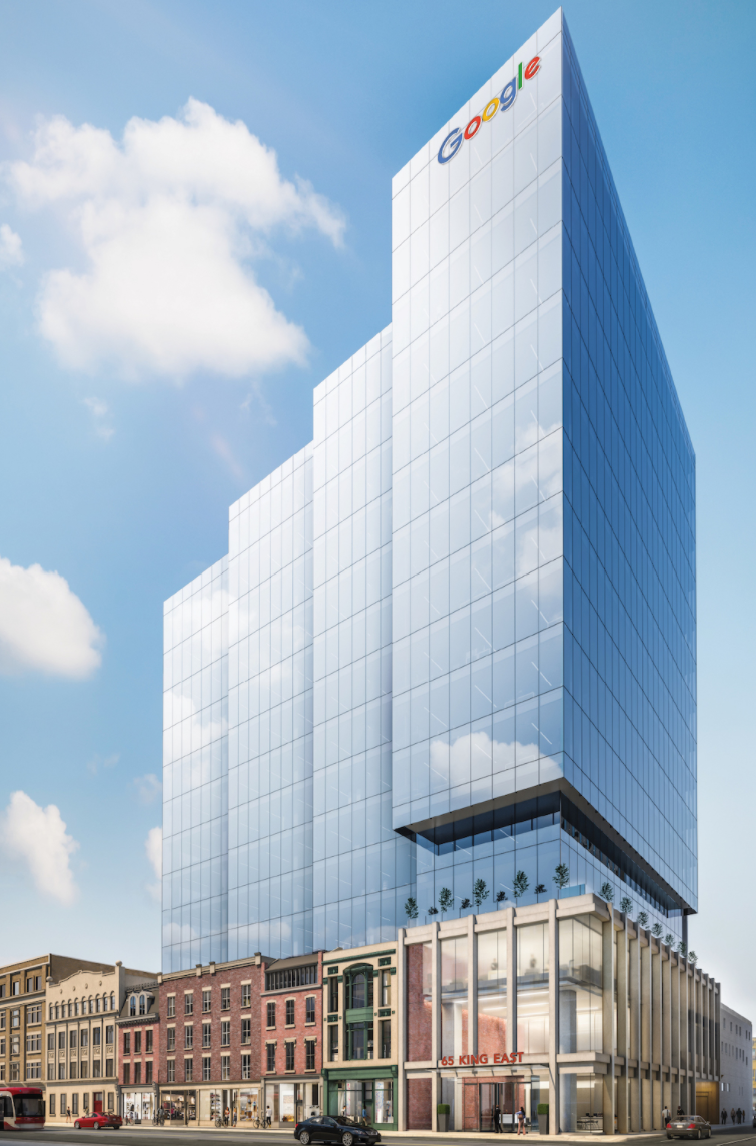 BMO
The Bank of Montreal is building a new office at the corner of Yonge and Dundas that will house 3,500 employees. This new building will feature 346,000 Sq. Ft of urban campus and will feature advances digital technology, natural light through a four-story atrium, and collaborative workspaces.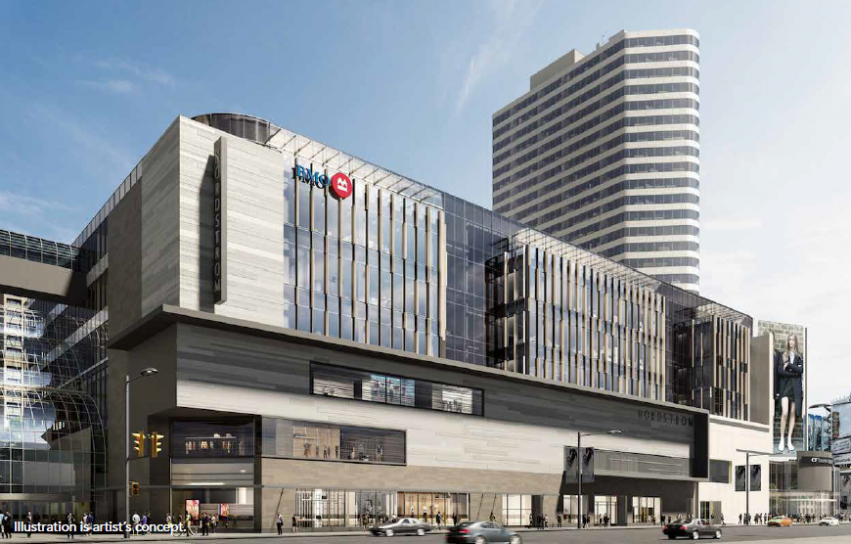 St. Michael's 3.0
St. Michaels is embarking on a $300 Million Redevelopment project which will include a new patient care tower at the corner of Queen and Victoria St, a renovated Emergency Department, and significant upgrades to improve the hospital space.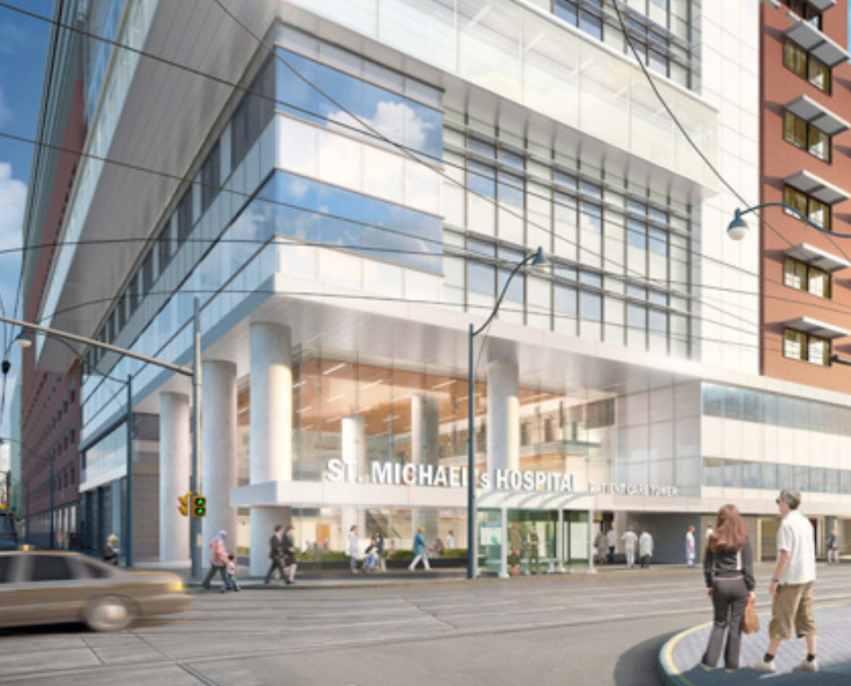 Ontario Line
An $11 Billion New Subway line project will expand 16 kilometers and include 15 new stations and stops connecting communities across Toronto east to west, north to south from Ontario Place to the Ontario Science Centre. Residents will greatly benefit from the greater connectivity across the region.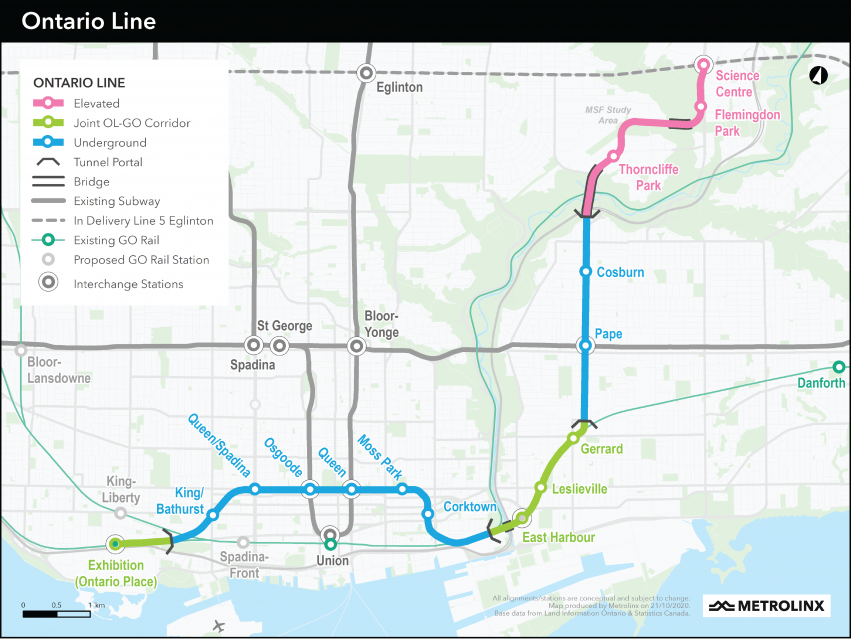 CentreCourt Developments is a pioneer developer and a leading developer in the east. Since 2013, they have been building east of Yonge and have successfully built projects such as 411 Condos, Core Condos, 199 Church to new a few. They believe in this concept "Follow the Smart Money" which is essentially following wherever both major public and government corporations, and major institutions are injecting capital. Where there is capital flowing into and development opportunities, there are jobs created and where there are jobs there will always be demand for housing. Follow the smart money and capitalize on this incredible opportunity in front of your eyes.

Check out one of their Newest Condo Launches🚀 to hit the market in the "east core" with impeccable upside growth potential.
Register below for Floorplans + Pricing.
Prime Condos
PRIME Condos by CentreCourt is located directly beside Ryerson's Yonge Street Campus and just minutes from College and Dundas TTC Subway stations. From this location, PRIME is right in the heart of the East Core, the area just to the east of Yonge Street and one of Toronto's most dynamic and fastest-growing districts. Coming Soon! Register for Floorplans + Pricing.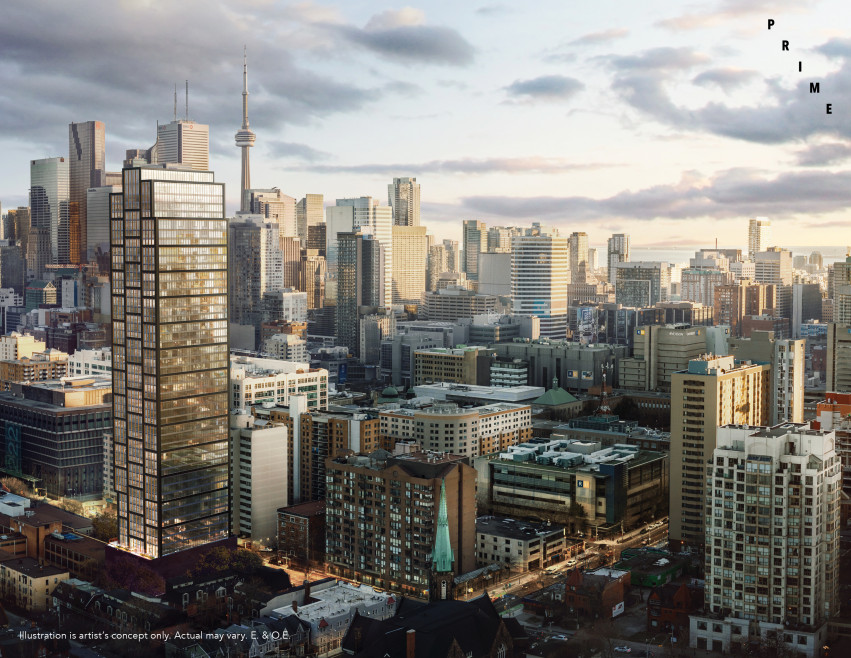 Coming Soon!
We will be meeting with clients to preview suites for Pr Prime Condos. If you're interested in receiving floor plans & pricing, register below.
Send me details