The city of Hamilton, home of steel production factories was discovered in 1971 and today retains much of its historic charm which sets it apart from its neighboring suburban cities.
Downtown Hamilton has an interesting story and has been experiencing a revitalization in recent years, bringing new energy and attracting attention from residents, companies, builders, and investors. The community of James Street North has been drawing people to the downtown core for its galleries, restaurants, cafes, and shops. It is becoming a destination of choice for a growing list of creative, digital, marketing, design and planning, and tech companies looking for competitive real estate rates, great connectivity, access to talent, and excellent quality of life.
In fact, the Precinct Group, a private-sector syndicate including LIUNA, Fengate Capital, Merdian Credit Union, Paletta Group, and Carmen's Group have a full agenda for downtown Hamilton's future. The Group's vision includes a modernized arena, a newly renovated convention center, and concert hall, significant investments in the Art Gallery of Hamilton, new residential, affordable housing, office and retail space development, which is estimated to cost $500 Million.
IN8 Developments, Toronto based developer, acquired the downtown mall and plans to build a mixed-use residential complex comprised of four towers, three at 30-storeys and one at 24-storeys, all connected by a 9-storey podium for commercial use, projected to cost $700 million.
With so much upside potential, many reputable builders are tapping into downtown Hamilton's real estate market and seeking development opportunities that will not only rejuvenate downtown but will transform the real estate platform.
TOP REASONS TO INVEST IN DOWNTOWN HAMILTON:
Investment in Digital Infrastructure
A Bell investment of $400 million will be the largest digital infrastructure investment in the city's history. Approximately 200,000 homes and business locations will be upgraded to data speeds up to 1.5 gigabits per second.
Rich, Natural Attractions
A revolution in the city's dynamics powered by $640 million in investments will add to Hamilton's existing natural attractions, including waterfalls, parks, and conservation areas, ideal spots for canoeing, hiking, or simply relaxing in the outdoors
Incredible Employment Opportunities
Downtown Hamilton is becoming a destination of choice for a growing list of new creative, ...
Excellent Connectivity
Highway 403 and QEW are easily accessible making it easy to get in and out of the city and travel to Toronto and the rest of the GTA. Lincoln M. Alexander and Red Hill Valley Parkways offer easy travels within the city. There is also great access to 2 GO Stations, West Harbour GO Station, and Hamilton GO Station, and HSR bus routes.
Home to First-Class Education Institutions
McMaster University is ranked 4th in Canada and 69th in the world, it's one of only four Canadian universities consistently ranked in the world's top 100. The university has a proud tradition of academic and research excellence, and its ranks include three Nobel Prize winners. McMaster University offers a full range of academic disciplines, from Engineering to Health Sciences to Humanities to Social Sciences. Its School of Medicine has major programs in undergraduate, postgraduate, and graduate medical education, while the DeGroote School of Business offers a complete MBA program. McMaster's diverse, lively atmosphere is home to more than 30,000 students, representing 120 countries.
Mohawk College is a leader in health and technology education, Mohawk is also one of the largest trainers of apprentices in Ontario, and it's among the top 10 colleges in Canada for applied research. The institution offers more than 150 programs, including award-winning collaborative degree programs with McMaster University. Mohawk is home to more than 32,500 full-time, part-time, apprenticeship, and international students at three main campuses, all a short drive away from the downtown core.
An Exciting Future for the Waterfront
The sweeping water views and relaxing green spaces of Hamilton's West Harbour will reach all their potential with a $140 million redevelopment project. With more parks, more bike paths, more boardwalks, and more people-centred spaces, the Harbour will be transformed into a vibrant, pedestrian-friendly community. Residents and visitors will have access to the water's edge and plenty of space for a variety of activities, from picnicking to roller and ice skating to strolling along the trails. This new lifestyle waterfront will also be home to a vibrant commercial village and a public piazza at the foot of James Street North, a flourishing boulevard full of galleries, stores, and restaurants.

Key Takeaways:
✔Ambitious downtown Hamilton developments will drive housing demand and assist with restoring future economic growth
✔ Massive injections of capital from builders, investors, and the government into the city's infrastructure
✔Competitive real estate prices
✔Companies relocating to downtown Hamilton will create employment opportunities
✔Universities and Colleges offer an additional layer of a rental pool of tenants
Interested in learning more? Let's chat! Feel free to call me, Giancarlo Morales, at 416-882-8048 or email me at [email protected].
P.S. If you want to check out one of the most anticipated Condo Launches in Hamilton 🚀 to hit the market very soon with excellent growth potential, click the link below.
Register below for Floorplans + Pricing.
Television City
Television City is a $360-million-dollar project that will house approximately 618 units in total once complete. Occupying 44,000 sq. ft. of land, the development will consist of two separate high-rise towers connected by a skywalk. Located at 163 Jackson St. West, in the Durand Neighbourhood. The buildings will feature approximately 485,424 square feet of usable space, with 474,080 sq. ft. dedicated to residential units and 11,344 sq. ft. of retail space. The historic mansion currently on-site is a heritage building built in 1850 that will be repurposed and preserved as part of Television City. Coming Soon! Register for Floorplans + Pricing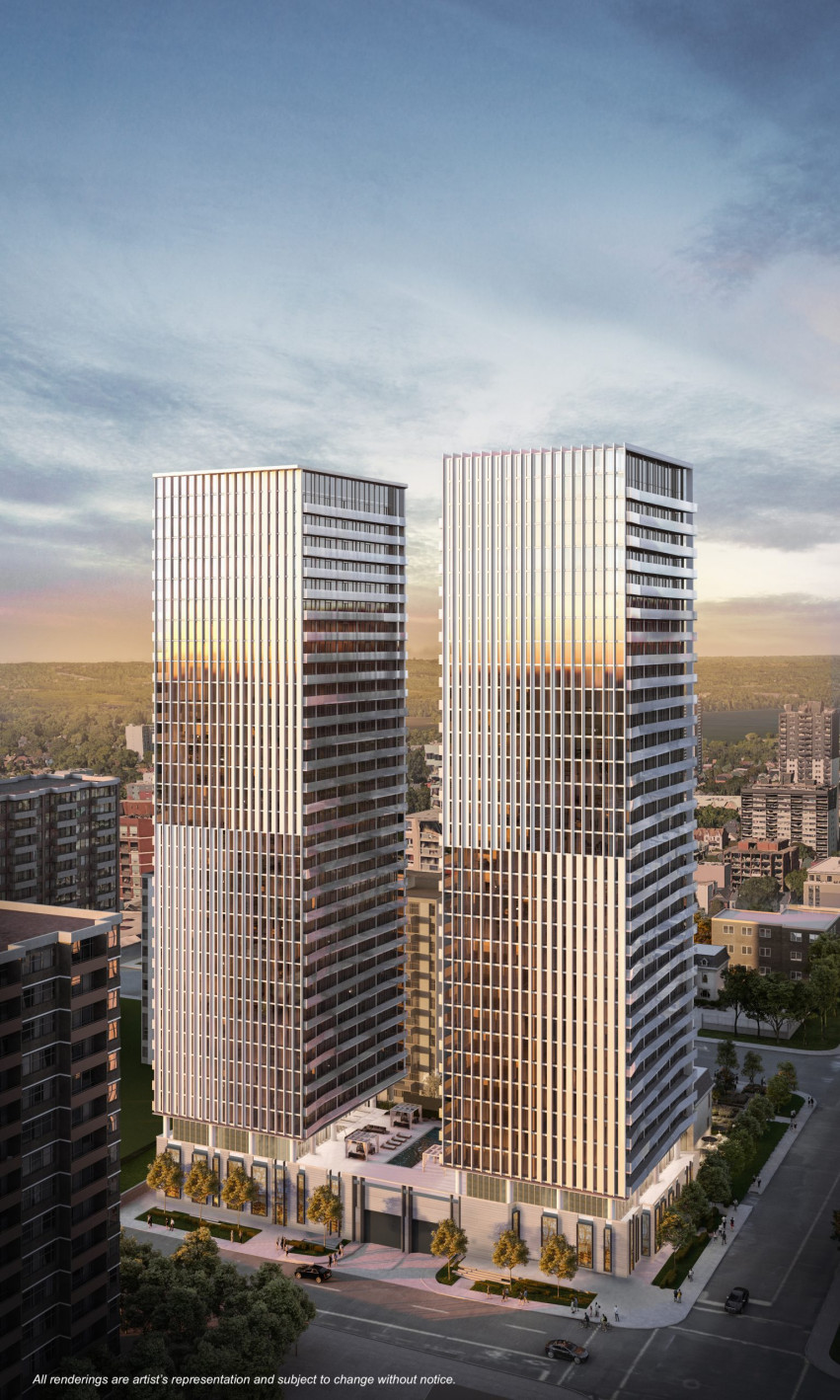 Register Today!
For your Exclusive Access to receive floor plans & pricing, register below for Upcoming Projects in 2022!
Send me details